News
『Speak Forth with the Original Voice』 published in Portuguese
페이지 정보

작성자
admin
댓글
Comment: 0
조회
Hit: 799
작성일

Date: 22-03-10 15:30
본문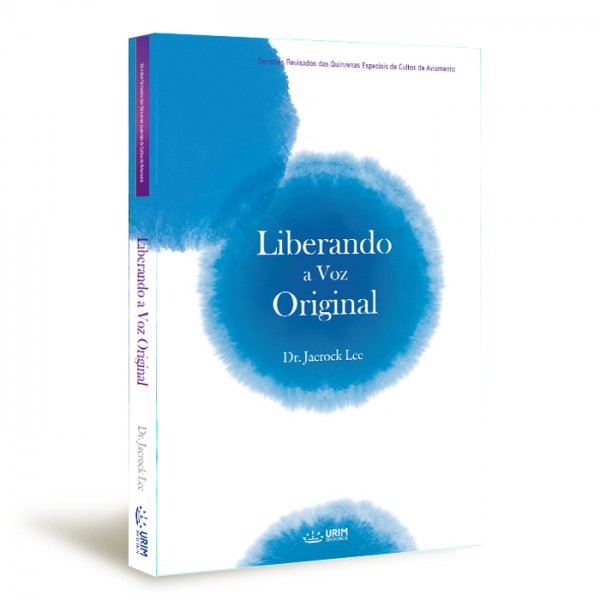 『Speak Forth with the Original Voice』 was published in Portuguese.
In the book, author Dr. Jaerock Lee talks about the definition of the Original Voice which is written in the Bible.
In the book, he writes, "There are so many sounds in the world.
There are sounds belonging to the audible frequency, such as the beautiful chirping of birds, the laughter of bright children, the cheers of the crowd, the sounds of automobiles, and music, and there are a wide variety of sounds that are inaudible like ultrasonic waves.
High-frequency sounds or low-frequency sounds do exist, but are inaudible to our ears.
Not only that, but there are voices that only the heart can hear, and there are voices of conscience that differ from person to person.
But what is the most beautiful, powerful, and high-level sound?
It is the 'original voice' of God the Creator, who is the root of everything."
Then he continues to say, how is the original voice that God spoke forth in the beginning manifested today?
He presents in detail how to experience the "work of power" in our lives, which is revealed through the original voice of God, the heavens, and the God's origin, which has not been known in detail until now.
Portuguese is known to be spoken by about 250 million people in Angola and Zimbabwe, including mainland Portugal.
The book is distributed through Amazon.com. 
US
https://www.amazon.com/Liberando-Voz-Original-Speak-Portuguese/dp/B09S9JBVPY/ref=sr_1_1?crid=VHFPX135RLO2&keywords=9791126309818&qid=1646210878&sprefix=9791126309818%2Caps%2C267&sr=8-1