News
The 2021 Taipei International Book Exhibition
페이지 정보

작성자
admin
댓글
Comment: 0
조회
Hit: 3,333
작성일

Date: 21-02-22 20:56
본문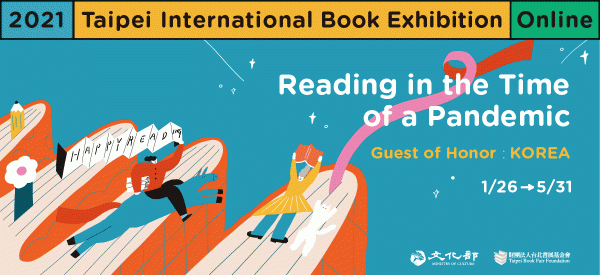 The 2021 Taipei International Book Exhibition moved online amid concerns over COVID-19.
Taiwanese President Tsai Ing-wen (蔡英文) pointed out in a Facebook post that readers can still browse through the exhibits from the comfort of their own homes. She said this was the second year in a row that the event, which opened on Jan. 26, had to be held virtually.
https://www.facebook.com/.../a.1015.../10157260078806065/...
Tsai emphasized that it is important for the public to support the Taiwanese publishing industry. 
She said she would like to challenge readers to share a book that they purchased recently.
The book fair was hosted by the Ministry of Culture of Taiwan with the Guest of Honor country, Korea.
Christian publishing company Urim Books, an international member of ECPA, introduced the biblical figure book series by author Dr. Jaerock Lee: "Abraham, the Friend of God," "Jacob I Have Chosen, Descendant of Abraham, My Friend,"  and "Joseph, A Passage to God's Covenant." 
https://rushtopress.org/the-2021-taipei-international.../
They also presented another book series entitled "Spirit, Soul and Body"(Volume1)(Volume2) to the Taiwanese publishers and agencies. 
Also, Urim's 10 titles were introduced through the book fair's official website.
https://tibeonline.tw/en/exhibitor/urim-books/