News
The Message of the Cross published as an e-book in Ukrainian
페이지 정보

작성자
admin
댓글
Comment: 0
조회
Hit: 763
작성일

Date: 22-03-10 15:23
본문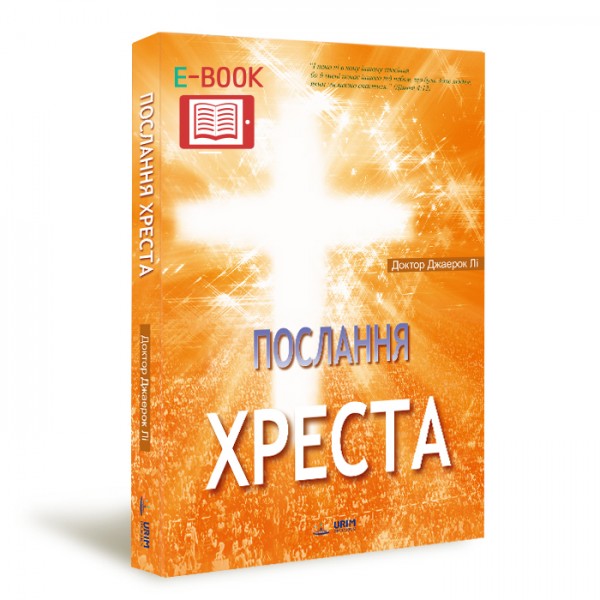 I give all thanks and glory to God the Father who has led us to publish The Message of the Cross. So many members of Manmin around the world have looked forward to its publishing. This book gives the clear answers to many questions that a lot of Christians have wondered: 'What was God the Creator like before the beginning?' 'Why did God create man and let him live on this earth?' 'Why did God place the tree of the knowledge of good and evil in the Garden of Eden?' 'Why did God send His only begotten Son as an atoning sacrifice?' 'Why did God plan the providence of salvation through the rugged wooden cross?' and to many more questions and more. 
This book consists of spirit-filled messages preached by Dr. Jaerock Lee and enlightens you to know and understand the deep, wide, and great love of God.
The apostle Paul said about the message of the cross, the wisdom of God, in 1 Corinthians 1:18, "For the word of the cross is foolishness to those who are perishing, but to us who are being saved it is the power of God." Anyone can have true faith, meet the living God and enjoy a Christian life to the fullest when he understands the secret hidden in the cross and realizes the deep providence of God's great love for mankind.
The Message of the Cross is the basic teaching of your life. Therefore, I pray in the name of the Lord that you may lay the foundation for your Christian life and reach the whole salvation and eternal life.
Excerpt from the preface to the Book of the Cross