Excerpts from "Column The Road" - Streetlamp
페이지 정보

작성자
admin
댓글
0건
조회
810회
작성일

20-08-30 16:11
본문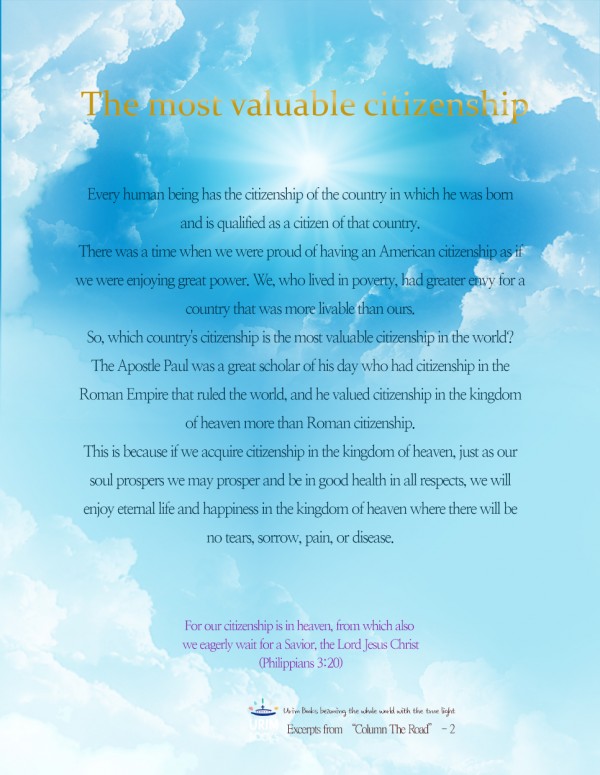 The most valuable citizenship
Every human being has the citizenship of the country in which he was born and is qualified as a citizen of that country.
There was a time when we were proud of having an American citizenship as if we were enjoying great power. We, who lived in poverty, had greater envy for a country that was more livable than ours.
So, which country's citizenship is the most valuable citizenship in the world?
The Apostle Paul was a great scholar of his day who had citizenship in the Roman Empire that ruled the world, and he valued citizenship in the kingdom of heaven more than Roman citizenship.
This is because if we acquire citizenship in the kingdom of heaven, just as our soul prospers we may prosper and be in good health in all respects, we will enjoy eternal life and happiness in the kingdom of heaven where there will be no tears, sorrow, pain, or disease.
Urim Books beaming the whole world with the true light
Excerpts from "Column The Road" - 2