Excerpts from "Column The Road" - Please provide the correct phone nu…
페이지 정보

작성자
admin
댓글
0건
조회
810회
작성일

20-08-30 16:11
본문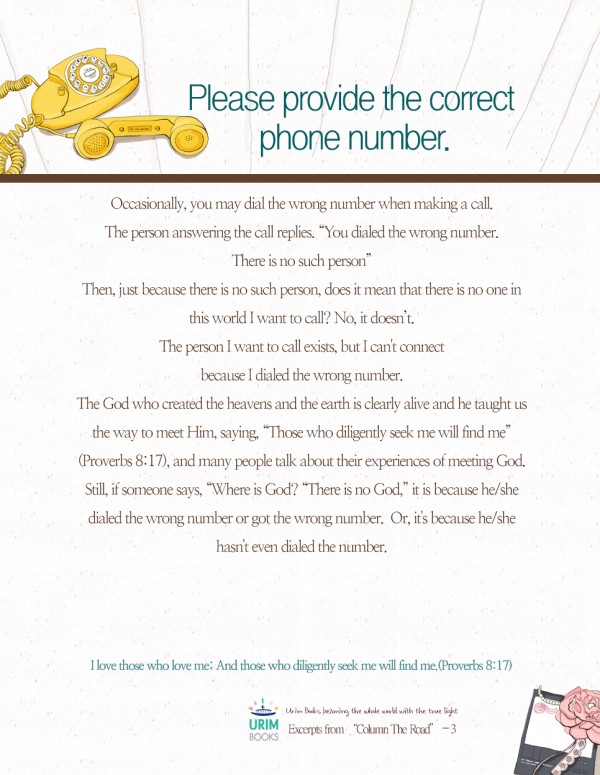 Please provide the correct phone number.
Occasionally, you may dial the wrong number when making a call.
The person answering the call replies. "You dialed the wrong number. There is no such person"
Then, just because there is no such person, does it mean that there is no one in this world I want to call?
No, it doesn't
The person I want to call exists, but I can't connect because I dialed the wrong number.
The God who created the heavens and the earth is clearly alive and he taught us the way to meet Him, saying, "Those who diligently seek me will find me" (Proverbs 8:17), and many people talk about their experiences of meeting God.
Still, if someone says, "Where is God? "There is no God," it is because he/she dialed the wrong number or got the wrong number.
Or, it's because he/she hasn't even dialed the number.
I love those who love me; And those who diligently seek me will find me.(Proverbs 8:17)
Urim Books beaming the whole world with the true light
Excerpts from "Column The Road" – 3